Precision Aggregate Heads
High-Quality Precision Aggregate Heads - Made in Germany
Aggregates are available with the connections HSK63F, SK30 and ISO30
Available for a multitude of options for drilling, routing, grooving and sawing. Makes applications with difficult machining angles a breeze to complete, and allows more cost-effective machining, to include reduction of tool changes. Aggregates fit most CNC machining centers to include Weeke, HolzHer, Homag as well as point to point machines.
To read all about the benefits of aggregate heads, you can download Aggregates 101.
If you have any questions about Precision Aggregate Heads by GDP | GUHDO or any of our products and services please contact us at 1-800-544-8436.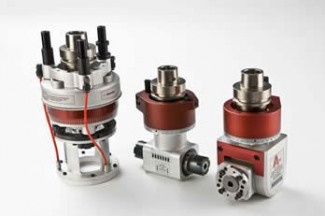 ---
Series 2062 - Aggregate Head Blades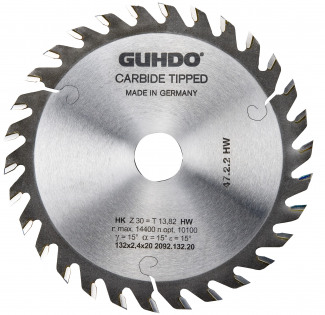 Product
Diameter
Kerf
Bore
Z
Tooth Style
Pinholes
Product
Buy Now
Diameter: 120mm, Z: 24
120mm
3.2mm
30mm
24
ATB
4/6/48

GDP | GUHDO

2062.120.24

QTY:

Add to Cart (

$

84.00

)
Diameter: 150mm, Z: 36
150mm
3.2mm
30mm
36
ATB
4/6/48

GDP | GUHDO

2062.150.36

QTY:

Add to Cart (

$

101.00

)
Diameter: 180mm, Z: 30
180mm
3.2mm
30mm
30
ATB
4/6/52

GDP | GUHDO

2062.180.30

QTY:

Add to Cart (

$

89.00

)
Diameter: 180mm, Z: 42
180mm
3.2mm
30mm
42
ATB
4/6/52

GDP | GUHDO

2062.180.42

QTY:

Add to Cart (

$

115.00

)
Diameter: 180mm, Z: 56
180mm
3.2mm
30mm
56
ATB
4/6/52

GDP | GUHDO

2062.180.56

QTY:

Add to Cart (

$

122.00

)
Diameter: 180mm, Z: 30
180mm
3.2mm
30mm
30
ATB
1/6/50

GDP | GUHDO

2062.181.30

QTY:

Add to Cart (

$

106.00

)
Diameter: 220mm, Z: 36
220mm
2.8mm
30mm
36
ATB
4/6.5/60

GDP | GUHDO

2062.220.36

QTY:

Add to Cart (

$

104.00

)
Diameter: 250mm, Z: 60
250mm
3.2mm
30mm
60
ATB
2/6/42

GDP | GUHDO

2062.250.60

QTY:

Add to Cart (

$

418.00

)
Diameter: 250mm, Z: 60
250mm
3.2mm
30mm
60
TCG
2/6/42

GDP | GUHDO

2062.251.60

QTY:

Add to Cart (

$

142.00

)
---